What Is GMAT ?
GMAT or the Graduate Management Admissions Test is an MBA test that opens up your doors for business school admissions. It is developed and administered by GMAC to evaluate your preparedness for an MBA program. Our GMAT Online Coaching program will assist you to get a high score in the GMAT which will escalate your chances to get into the best business school in the world.
Our GMAT Online Preparation Course Includes
We provide high-quality GMAT Online Training videos that will help you to understand the core concepts of this exam effortlessly anytime and anywhere. You can also ask questions related to the videos, talk to our GMAT expert mentors, and clarify your doubts whenever you need.
No matter how much time you have for your preparation, our GMAT Online Preparation Course can be customized based on your requirements. You can learn from our training videos as well as attend our interactive live GMAT Online Classes. We also provide one-on-one sessions with our mentors whenever required.
WHY SCORE BOOSTER'S GMAT ONLINE COURSE
GMAT Score booster provides you the premium quality GMAT course material by our mastered faculty.....
Students can get the provision of accessing online training sessions from anywhere, anytime. High Quality recorded Video sessions....
Every Module in GMAT Test needs many practice sessions in order to score high.We provide 100s of....
Our trainers follow unique training methods while training students.They first analyze student's learning.....
A Glimpse of

GMAT Score Booster

Grab the premium and affordable GMAT online training from TheScoreBooster.
Explore the bizarre training methodology
We implement unparallelled training methodologies to make students feel confident on the test day. Become a predecessor in making bright abroad future,
Register Now
What Is GMAT?

GMAT OverView

GMAT Preparation Tips

Download Sample GMAT Test.
Request for a free online demo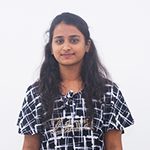 The team of GMAT scorebooster is just matchless in terms of being active and accountable. I strived a lot with my parents to convince them to allow me to migrate USA for doing masters in my dream university. After lot of struggle, I made them a GMAT to my appeal but the main hitch that raised is the time I had got just one month, So all I got is just 30 days. In these 30 days, I had to find out a better online test prep to make me ready with the GMAT concepts. So, then I found GMATscorebooster in Facebook. They have got the best customizable study plans to get the test prep done within the time limit. They have the most receiving trainers to clear us out with the tangles in subject. Kudos to the whole team for making many abroad futures luminous.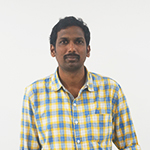 I believe that this space would not suffice me to express my thanks to GMATScorebooster. I still remember that struggling phase, where neither I was able to prepare myself for GMAT, nor I could find a good institute for GMAT. Fortunately, my cousin suggested me to visit GMATScorebooster, and I did a check through the website head over heels, I figured it out that as a full stop for my GMAT test prep search. They Provide the well-made quality video lectures and makes you practice hundreds of practice tests to draw out the completeness. The best part is they render flexible study plans which make no change in our routine in the name of test-prep, we can practice at our workable timing. There are many more exceptional features in GMAT score booster which made me score 318 in GMAT. All I can say is Just go for it.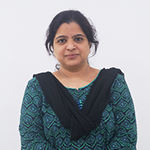 Hello friends, I am the alumnus of GMATscorebooster. I scored 320 in GMAT. which bought me the admission in one of the best universities in Mississippi. If I could make it till here is just all because of many practice tests, many doubt clarifications, many video lectures, and many live interactive sessions. The video lectures are made so clear and straight into the point to make the subject easy for learners.
GMAT Blog
There are four sections in the GMAT Test. They are Analytical Writing Assessment, Integrated Reasoning, Quantitative Reasoning, and Verbal Reasoning. The total duration of the test is around 3 hours and 20 minutes and the score ranges from 200 to 800.
A total of 36 questions are to be answered in 65 minutes in the Verbal Section. Time management is a crucial factor here. You must practice how to read in ideas. Also, understand the basic concepts of grammar.